School fast approaches. August is here! Schools need our support. School auction ideas like autographed sports and celebrity memorabilia actually support our schools and raise funds?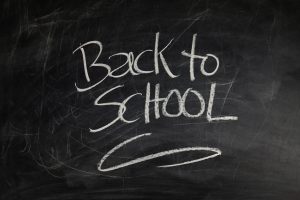 Here are the facts…
Education causes makes up a little less than 20% of all charitable giving.
77% of all Americans have contributed to school fundraising, which primarily comes from friends and family
Nearly all schools participate in fundraising, with 1-5 fundraisers a year per school.
More than 2 billion dollars is raised through school fundraising per year.
Clearly, school fundraising is important.
It isn't a question on "if it should be done",  but a question of "how?"
An auction is a great way to school-fundraise because of its guarantee success rate. Autographed auction items have been a proven staple in an exciting and procuring event.
So if it's not a question of "if", but of "how and when?", let us fill you in a couple of secrets of the trade!
The best time to showcase autographed auction items for a school is when the auction item list is….
Small
Relevant
Convenient
1. Keep it small – 10-4, Roger!
Keep your school auctions following the 10-4 method.
10 items maximum, 4 items minimum.
Why?
An abundance of items will dilute the attention given to a priceless showstopper item.
The best school fundraising items are rare.
And when there is a long line of tables full of run-of-the-mill items, like most school fundraisers, it can begin to feel like a glorified garage sale or gift exchange.
A school's team is comprised of a community who want to see their children and their district have supported education.
That's great!
The problem that can often creep up is a shuffling around of products and services that are local.
You may be asking, "Why is that a problem? After all, my guests at school fundraisers are primarily the parents and friends of my students! The moms love to bid each other on a free spa day close to home. The dad's love to fight over the chance to play golf at the local country club."
While that may be true, and a very important aspect of a school fundraiser, those two antidotes are the better options out of the myriad of possible "local service exchanges".
Additionally, How many years can you offer the same type of auction items and still keep your guests interested?
Having an abundance of these types of auction items will become tiresome and they will crowd the items that bring a buzz of excitement.
Keep your auction small by only providing the most relevant and the hottest school fundraising items.
This will keep your auction exciting and direct for all of your busy guests who don't want to go through rows of tables chalked full of the "same-old items".
Side Note: Don't forget to rotate your local options/donations throughout the years! There is relevance to local product and service items, but you don't have to use all the local showstoppers at once.
2. Tag it on! – Dual Purpose Events
Many schools hold more fundraisers than the average American is willing to participate in –
Not only that, add up the extracurricular activities, sports, music groups, religious affiliations, clubs, and volunteer projects and you have an exasperated parent with a ridiculous schedule!
It is then possible (and probable) that a family will be affiliated with more than one school at a time for their respective children.
This is an important factor to take into account because the timing in which you present your fundraising events matter to your audience.
In short, remember who is on your team.
Remember their needs.
It's nonprofit 101 to understand that the team is a long list of people!
It is…
The organization itself: the employees, the board members, etc.
The volunteers.
The sponsors.
as well as the guests and donors that attend each event!
We can spend so much time thinking about putting on the perfect event for our guests. We can expend so much energy worrying about winning over our guests. But here's the biggest secret to running a successful fundraiser: your guests are apart of your team by their very presence! They are on your side!
Remembering the needs of your team players includes making your auction event work for their schedule.
Considering tagging silent auctions onto already-scheduled events for parent and friends.
Perhaps an Autographed Sports Memorabilia at the next sports banquet?
Arnold Palmer Masters Flag?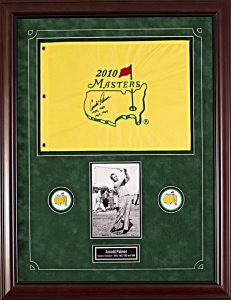 Tickets to the Superbowl?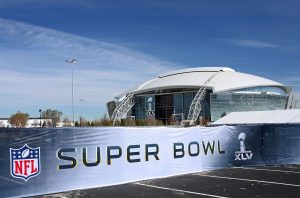 Maybe add an Adele signed Sheet Music to your next choir recital that fills the auditorium/gym with friends and family?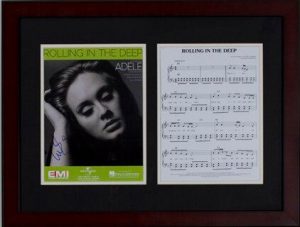 3. Make it Convenient – Go Mobile!
Family can take a lot of time. Parents want to do what is best by and for their kids. Education is important to them. But time is not on their side.
The double doozy about auction fundraisers (live or silent) is the upfront man-hours that are necessary for pulling one off! Event fundraising is profitable,  but they often take the most volunteers.
That's why we encourage you to consider online auctions! Fast. Easy. And time effective for your busy audience.
Never run an auction event before?
Easy!
Contact Charity Fundraising for all your needs. We have worked with hundreds of Schools – from offering the best school fundraising items to advice in running the event itself.