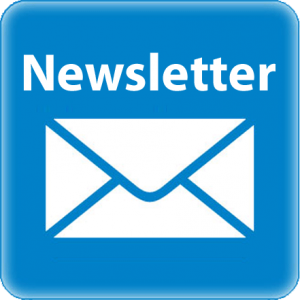 Writing a newsletter is a great way to inform and inspire your followers. For most non-profits, however, newsletters take large portions of time and, if the newsletter is written haphazardly, they can fail to inspire or motivate any reader. A poorly written newsletter can be worse than not having a newsletter in the first place.
Becoming that dazzling exception can be achieved by writing a newsletter with three core principles in mind:
1) Write With Purpose Be organized
Newsletters should inspire, but they should also inform your audience. To put it simply, newsletters are letters that bring news to your donors who would like to stay engaged and informed about how they are helping you reach your goals for your cause. New data, information, and research, all of which can be hard to find, is the meat to any good newsletter. Writing a newsletter does not happen in one sitting or even one set time-frame – writing a newsletter is the constant compilation of information about your organization. Writing with purpose can only be accomplished when you know what you need to write about!
2) Write to the medium.
Newsletters can be sent through email or through snail mail, however, it is important to change the formatting you would use in each mailing platform. Copying and pasting your formal newsletter into an email or by attaching a PDF will not grab the attention of your readers. Remember to write to the medium. Online communications need to be shorter and formatted for the web and mobile devices. E-Newsletters should focus on the highlights of your organization – it should be picture heavy, shorter text, and full of good stories.
3) Write to the Donors
Newsletters are meant to inform your donors. This is not to say that your newsletter should be riddled with rhetoric about how great your organization is, however. Newsletters should be focused on making your donor feel important and impactful. Non-profit organizations are the middlemen that help a cause and its followers accomplish a task, a goal. Newsletters should help facilitate the relationship between your donors and their devotion to your cause. Writing to your donors interests and their impact to the cause they care about is the core of a non-profits mission. Always include information about your current funding, upcoming fundraising events like silent auctions and galas. The best relationships between donors and organizations are built and nurtured at events and other in-person meetings.