When you need to find the best silent and live auction items for your nonprofit's next big fundraiser, what do you do? Where do you turn?
Procuring auction items can be difficult. But it's easy when you remember the secrets to success: remember to (1) focus on high quality items (2) for their perceived value (3) that are tailored to your audience.
1. Find high quality items.
High quality means that the items are unique.
(The $20 gift certificate to the local gym isn't going to cut it.)
Unique items bring quality because it gives your guests an opportunity that they wouldn't have otherwise had without coming to your fundraiser.
High quality means that the items will be fun.
Think adventures and experiences, not "Our CPA will do your taxes".
The ordinary run-of-the-mill days are laden with routine. Who doesn't want a different experience or adventure… in the name of a good cause!
Yoga lessons are enticing – but your guests can get a monthly pass to a yoga studio in a matter of minutes.
The point is… attainable items do not scream "high value" packages.
2. Remember perceived value is not actual value.
This secret plays in the event planner's favor. After all, isn't the saying that one person's garbage is another person's treasure?
Now, hold on. – This does NOT preclude the first secret: you have to make sure your items are unique and of high value.
But this does mean that your audience's perceived value of the auction items plays a large role in what will be a showstopper. Thankfully, interests can varied – even within a homogenous group!
An all-inclusive weekend shopping spree or trip to NYC's Fashion week might not interest the avid golf player, but it may be exactly the kind of gift they were looking for to give to their significant other!
A signed poster from the new movie "Wonder Woman" might not peak the interest of a CFO, but bidding on that auction item may make their daughter's dreams come true! And nothing can take away the personal value we put on music legends that shaped the way we see the world.
Perceived value is the most important component to finding the best live or silent auction item. Thankfully, show stopping auction items like the ones listed above prove time and time again to procure bids.
That being said, the key is learning your audience. Once you do that, you can utilize the third secret…
3. Sell multiples … for a targeted audience
Ok. So you've figured out your audience.
What do they like?
Are they golfers?
Why not have golfing vacation packages and golf autographed memorabilia that will knock their socks off? Autographed "Masters Champions" Masters Flag,
Ireland Golf Adventure, and the British Open Golf Experience will get a golf-loving crowd competitive.
Are they cultured?
Why not offer multiple autographs from music and movie legends that will blow them all away?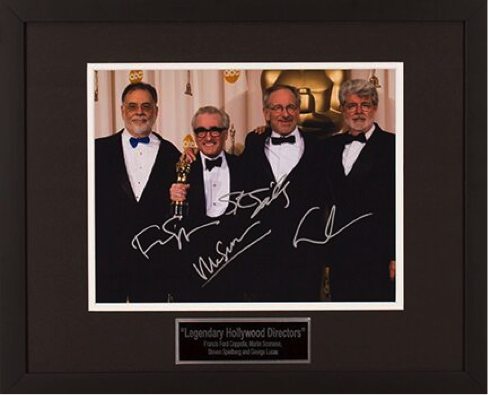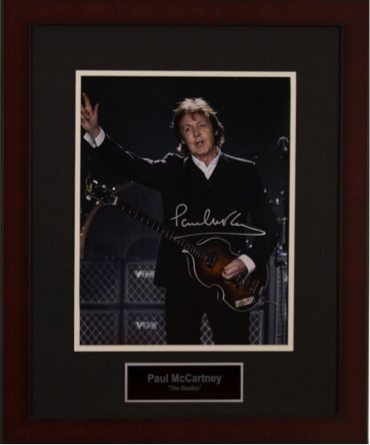 Is your audience family oriented?
Why not offer multiple coveted family vacation spots, animated memorabilia, and treasured family classics?
It's simple to see that fundraising auction items can be tailored to a crowd. Offering a themed body of auction items works when you have to target your audience in what they like best.
And with our Zero-Risk guarantee, any auction item that does not sell can be sent back to us free of charge!
So try us out! And remember the secrets to success: Focus on high quality items unique, auction items actual price is not as important as their perceived value, and try to tailor all of your items to your audience.
Contact Charity Fundraising today to apply for all of these autographed auction items and VIP Experience and Vacation Packages at no cost or risk to you!