It's hard to find charity fundraising auction items that are fun, new, and exciting. How many times have you seen a Wine & Dine experience package at an event? Or what about a fun getaway package to Disney World, Paris, or the Caribbean? What about Golfing packages?
All of these items come up time and time again. Why? Because they work. And we encourage what works!
But just because an organization has steady and consistent items that procure bids, doesn't exclude the possibility of adding new items to the mix every year!
Utilizing both traditional and trending interests helps nonprofits maximize a fundraising event's success.
So what's the hot topic today?
Whether it is the newest Marvel or DC movie, The Incredibles 2, Star Trek, or Star Wars, there seems to be an overwhelming interest in the superhuman world.
These characters that are larger than life have attracted the attention of millions of people. What used to be mostly segregated to young teens, found in comic books, or in small pockets of society has recently been popping up in most cultural conversations.
The audience for the Super Heroes and the Sci-fi world has seemingly grown exponentially in recent years.
But what does that have anything do to with charity fundraising for your nonprofit?
Actually, a lot!
Charity fundraising auction items that are tailored to your audience not only procure the highest bids, but also give your donors the best possible experience.
Let's look at some statistics to see just how influential and monumental these franchises and narratives have become to our culture.
Star Wars
According to Statisica, Star Wars: The Force Awakens is ranked as the most successful movie of all time in the box office for in North America as of June 2018. The movie itself has generated over 936.66 million U.S. dollars as of January 2018.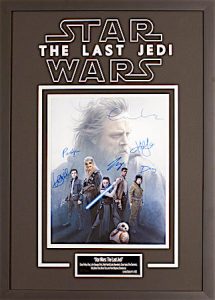 Stars War worldwide box office revenue is estimated to be above 9.2 billion dollars! Furthermore, as the leader merchandise sales, the Star Wars franchise is estimated to have more than 32 billion dollars in merchandise profit alone (2016).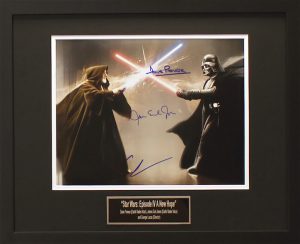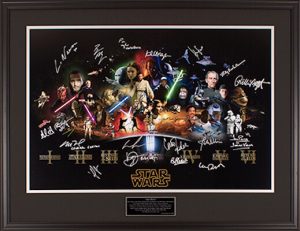 Marvel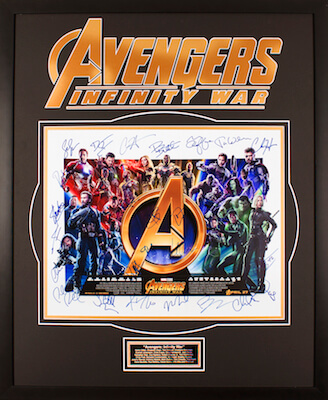 While Star Wars has been a generational classic for decades, Marvel has become the powerhouse of all cinema media. Statistica shows that the Marvel Cinematic Universe holds claim to the highest grossing film franchises and series of all time as of May 2018, with a total worldwide box office revenue of 17.2 billion dollars.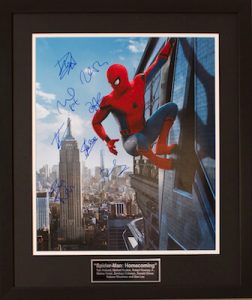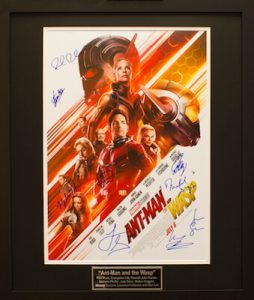 The franchises that come in second and third place are the two super human and sci-fi worlds of Star Wars and Harry Potter respectively.
According to the stats, "Of the 20 FILMS in the series, the average revenue was estimated at 859.23 million U.S. dollars per film." That's a lot of films… and a high number. Avengers: Infinity War was the franchise's highest grossing film with a worldwide box office revenue of 2.04 billion dollars.
These staggering statistics barely scratch the surface of the profound effect that these super heroes and other worlds has had on our society.
The Incredibles 2, Star Trek, and even Game of Thrones, though entirely unique, all join in the song of "Other Worldly" places and super human strengths that are beyond our current achievement.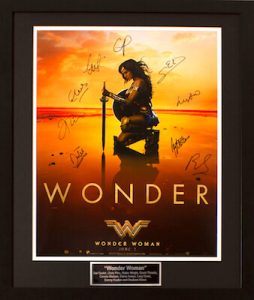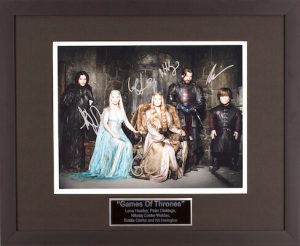 Here at Charity Fundraising, we want to help your organization live long and prosper! Utilizing our autographed memorabilia of these amazing characters and stories has only proven to increase revenue for all of our clients! And we want you to be apart of bringing joy and excitement to your auction guests as well as help your cause and goals be achieved!
Contact Charity Fundraising for more information on how you can attain autographed memorabilia for your next fundraiser at no risk!