Charity auction items – how do you find items that you can guarantee your audience will appreciate and desire?
Andrew Fletcher once said, "If you will let me write the songs of a nation, I care not who writes its laws."
We are with Andrew Fletcher – Songs. Musicians. They tell a large part of our history. Our story.
Their impact on our lives can be great.
You can guarantee your audience will appreciate some of the most iconic and well-loved artists of our time.
I know I am passionate about the songs, the albums, and the bands/musicians I love.
We all know that music is an important aspect of many people's lives. But do we realize how iconic and far reaching in their fan base some artists truly are?
As we come up to the Grammy's in the beginning of February, it reminds us of just how impactful some of these iconic artists have been!
Just look at these statistics!
Most Grammys won by a male artist
Paul McCartney is the receiver of 18 Awards! This English singer-songwriter, multi-instrumentalist, and composer has been a solo artist and member of the Beatles.
Bruce Springsteen tops him by 2, coming in at 20 awards!
But Women have topped both McCartney and Springsteen.
Most Grammys won by a Female artist
Alison Krauss comes in with 27 awards. Beyoncé has 22.
Most consecutive Grammys won for the same category
Her voice was powerful and angelic.
Aretha Franklin holds 18 awards to be exact.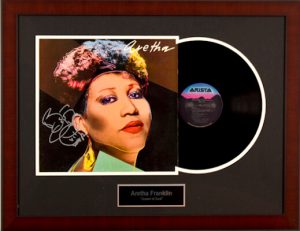 She also holds the record for the most consecutive Grammys won by the same person in the same category. She won the Grammy Award for Best Female R&B Vocal Performance from 1968 to 1975. That's 8 years in a row.
The 80s were kind to her as well. She received three more awards in this category in 1982, 1986, and 1988.
Michael Jackson – The King of Pop
Michael Jackson's album Thriller is the receiver of 8 awards alone. Jackson also holds the title for the most Grammys won in one night (8) in 1984. That night, he was nominated 12 time.
Youngest solo artists to win Album of the Year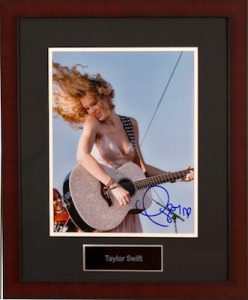 The one, the only – Taylor Swift. She was 20 years old when she won the Album of the Year. Since then, her fame, popularity, and musicianship have only grown!
Most Grammys won by a group
The Beatles are another beloved-by-all band. They have received 9 awards in their music career. This boy band that was first told that their sound was "going out" proved to the world that recording studio was wrong!
But even more mind blowing than this, U2 has received a total of 22 awards at the Grammys! And they still turn out music to this day!
When tens of millions of people tune in to see who won this years Grammys, it's a good reminder of how influential and meaningful music is to us as a society. Enjoy the music you love! And bring music into your charity fundraising auctions through Autographed Music Memorabilia. Contact Charity Fundraising today to get started