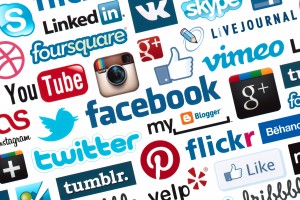 At Charity Fundraising we routinely encourage our non-profit partners to engage their audiences and donors on social media. It's an effective and simple fundraising idea that puts your cause in front of a large audience 24 hours a day. Many organizations use social media platforms like Facebook, Twitter, and Linked, yet very few non-profits understand how to utilize these platforms to raise money or generate new donor connections.
That's unfortunate, because social networks can be a highly effective avenue for gaining a broader range in the audience you reach and raising money for your non-profit. . . if you know how to use them properly. Here are a few pointers for the leading social media networking sites:
Facebook: Post Regularly
Facebook provides your non-profit a platform that is perfect for picture-heavy posts. Posting pictures regularly of past events and attendees as well as upcoming performers, speakers, and auctions help keep your followers involved and "in the know." Facebook also lends a hand in interacting with your donors. Tagging VIPs, attendees, and partners in your Facebook posts and pictures from past events is a great way in interacting with your followers.
Link Up: Reach Communities
LinkedIn is optimal for reaching a larger audience and closer, good-quality connections. LinkedIn creates a platform in which specified communities connect and network. LinkedIn communities are comprised of members that form groups with others based on shared interests and similar careers. These communities create the most traction for support. Adding value to already-made groups and creating your own group for your community, organization, and event create name recognition and connections in the right places faster than ever before.
Use Twitter to cultivate relationships
The name of the game is "retweeting." Cultivating relationships with other twitter users means both parties retweet one another's content. These types of symbiotic relationships are crucial to getting recognition and followers on Twitter. These relationships are based on commonality – find users whose passions align with your cause and could help influence your target audience. If you share their content, when your big event starts coming around the corner, they'll be more willing to share your news and updates.