VIP Events and Vacation Experience auction items skyrocket in appeal over the summer months. Over the course of the thousands of fundraising events we have helped succeed, we have seen this to be true. Every summer that rolls around, this trend revalidates itself.
But how does one utilize experience-based auction items in the setting of a fast-paced summer?
The secret is tapping into the "fun" of summer by focusing on experienced-based events and silent auction items!
Now you might be saying to yourself, "Wait a minute. Our nonprofit usually takes a hiatus over the summer months. Isn't the summer a time to kick back and rest from our formal gala ball and silent auction extravaganza we do in the fall and spring?"
Breaks are needed. However, the summer months are actually prime months for hosting your most important donors.
It's important to realize that with summertime comes a more relaxed atmosphere for your fundraisers. After all…
Summer is the season of "Fun"!
This season is ripe with extra time and energy to focus on fun experiences and opportunities.
The days are longer.
The weather is warm.
People are looking for fun experiences, weekend getaway trips, and excitement.
Perhaps summertime is your nonprofit's blockbuster season or maybe it's your time of hiatus. Regardless, we'd strongly recommend utilizing the relaxed atmosphere of the summer season.
Tip: Make your event an informal get-together with your most important donors
You don't need to host a black-tie gala event with a three-course meal. You don't need to have a guest list of 600+ attendees. You don't need to utilize the majority of your resources prepping a yearlong strategy plan in order to execute a summer fundraiser.
Summer is a time to focus on smaller, more intimate gatherings that can incorporate silent auctions. The silent auctions will provide a source of entertainment and raise funding for your cause!
Here are some ways to make summer fundraisers more informal:
Keep it small – Retaining loyal donors is one of the most important (if not the most important) things to keep the health of an organization strong. Create events specifically for your most important donors.
Try Mobile bidding – quick, easy, and informal. Mobile bidding is the perfect solution to outdoor events at golf outings, picnics, wine-tastings, or sports events.
Experience based fundraising events procure higher bids on experience-based packages.
The summer is a time for more experience based-fundraising events like Golf Scrambles, wine-tastings, outdoor dinners, and 5k fun runs.
These are fantastic informal events to hold in the summer.
Get your donors up and moving in the way that they will enjoy!
Tip: Match your event's theme with your VIP Events and Vacation Experience auction items.
This will increase the appeal of your fundraiser and your auction items.
If you are already providing fun, entertainment, and enjoyment to your guests, why not offer auction items that continue that fun?
Keeping this theme will keep your audience engaged and help them relate to the auction items.
Try putting yourself in your donor's shoes: Image you are going to yournonprofit's golf outing. As you drive up to the country club, the bright sun greets you before the cool of the morning dissipates. There's nothing like the early morning dew on the grass, which deepens the rich green color and brings out a sweet smell. The hustle and bustle of the little golf scramble has its own air of excitement and competition. The feel of your club in your grip right before teeing off prompts a sigh of contentment.
Now, what would happen if you told that person – elated from their time on the greens – that he or she could live that experience out on the golf courses in Dublin, Ireland or on five British Open courses? Perhaps a trip out to California on the Pebble Beach Golf Links or Final Rounds Grounds Passes to the PGA U.S. Open Golf Championshipwould sound more appealing.
And these are all options you can give your donors!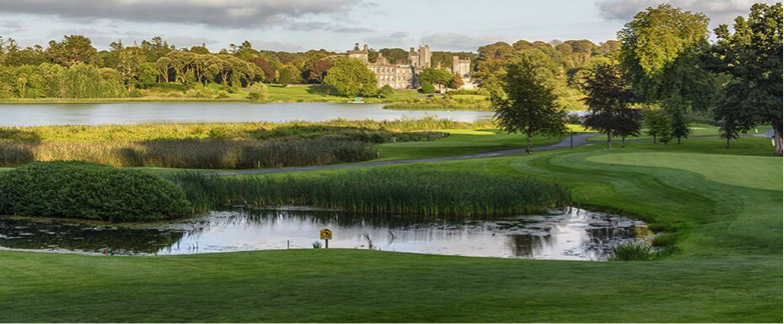 There is even more good news: all of these opportunities are hassle free – the flight, the rental car, the hotel, the golfing arrangements were already handled!
This is the powerful influence of matching your event to our auction items can do for you!
Try it and you won't be disappointed.
Our no risk auction items have no upfront costs and no hidden fees. We even ship the items to you at no cost to you. (And if the auction items don't sell, we will pay for the return shipping and ensure you have the material necessary to send the items back!)
So why not try it? Contact Charity Fundraising today to get started!