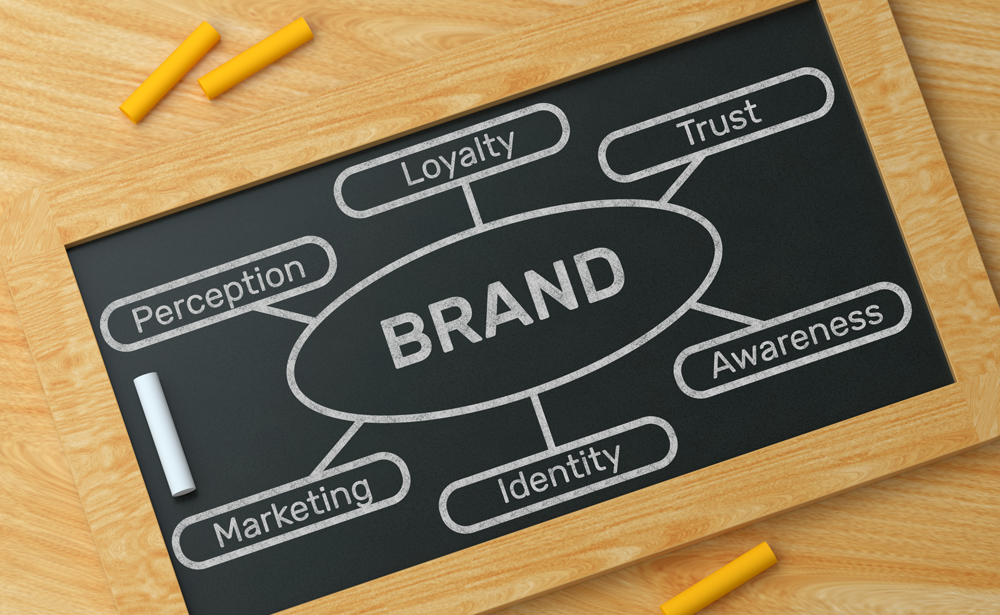 Most fundraising events have themes.
Sometimes, the theme comes along with the kind of event a nonprofit is putting on!
Charity Fundraising auctions that take place as a Gala have a more sophisticated and elegant theme, usually with dark colors and gold accents.
Golf tournament fundraisers have a more sporty and causal theme, usually with bright and fun colors.
However, did you know there is a difference between event "branding" and creating an event theme?
Themes are important – they are the first step and they change the particular direction of your brand strategy.
But branding your event is a bit more extensive and it brings a higher caliber of professionalism to your event
Why should charity fundraisers use branding or develop a brand strategy?
Here are a reasons why branding your event will set raise your organization's professionalism, credibility, success, and in the end, increase your long-term donor and sponsor relationships..
But first, What is a "brand"?
 A good brand allows the audience to recognize the message of something without many (or any) words. Branding usually flows from a logo. Consider the swoosh Nike symbol or the Arches in the McDonalds sign, or the bitten apple for Macintosh Apple. The visual cadence of a brand is important and flows from a logo. The way in which a company curates all of their literature, digital marketing, and campaigns around their logo is called a branding strategy.
For charity fundraisers, creating an event logo and matching the subsequent literature, ads, flyers, etc. is what it means to have a branded event. 



Awareness and Identity

– Branding an event unifies all the components of a fundraiser.
Branding creates a stronger identity for your organization and develops a stronger awareness of you and therefore what you're fighting for!
Each event put on and each "touch-point" you have with a loyal or potential donor builds a particular awareness your followers will have of who you are, what you do, and how you do it!
All the components of a fundraiser should be incorporated into a branding strategy. That way, the whole event will feel unified, professional, and established. If people will become aware and more connected to your organization through these different "touch-points," it's best to make grow that awareness to be accurate and good!
Things that should be part of a developed brand are listed below, though a developed brand is not limited to this list:
The main event flyer
The sponsor flyer
Event ticket
Facebook Event Page Header
Social Media campaign-ads
Silent Auction Bid Sheets
Auction Donation Form
Auction Donation Letter
Thank you cards
Summary of event / Newsletter
If this whole list "reads" together as one established and professional event, it drastically increases the credibility and the importance of the event.
Remember, all components of a fundraiser include design decisions at the event too! For instance, if your fundraiser is a gala and you have branded the logo design and all your flyers and tickets using deep red and gold, the table clothes probably shouldn't be striped or poke-a-dotted orange. And the table-menus probably shouldn't be lime green.
Marketing – Brand consistency helps with marketing.
Once you have developed your charity event brand, everything surrounding it should remain consistent.
Consistency helps with your marketing strategy.
In the same way that you can spot a Nike ad vs. a McDonalds ad, establishing a consistent brand for an event will make your event (especially an annual event) more recognizable to your guests and their friends!
In marketing, it's commonly understood that a person has to see something 5-7 times before they will act upon that information or prompt.
Creating a consistent brand for an event acts like those multiple connection points.
Keeping the consistency of the event's brand will make your event "Stick".
Annual Events
This is true, not only for the short term – not only for the one-time event. This is also true and most important for the annual events. Year after year, you might put on an annual event.
Having a branding strategy for such an event can help your marketing by scores!
And it doesn't mean that you have to keep everything the exact same – the consistency of the branding can evolve, but retain the same ability to recall.
Crucial for Online Auctions
Marketing is even more important when it comes to online auctions. The marketing of such an auction is the only touch points you'll get with these kinds of auctions. Making them consistent and memorable touch points will go a long way to creating an event that still feels like a real, authentic, and established event!
Identity and Trust – Your professionalism speaks well of your 

sponsors

.
Businesses decide on their sponsorship based off numerous factors.
Some of those factors include what they are supporting, the pre-established relationship they have with the organization, and the loyalty they've kept in the community towards certain needs.
But other factors include how they will be perceived by joining that organization's efforts to support the cause.
This is vital to pay attention to because your identity and your established trust effects the companies and businesses that decide to collaborate with you.
Remember, no matter how good of a cause you are championing, it also matters how you steward your organization while you champion that cause.
As menial as your "branding strategy" sounds in relation to the major needs and problems your organization may be trying to help support, it does matter!
You can respect your sponsors' identity and trust by establishing yours – and that is based on the appeal of your branding.
The appeal of your will not only make them feel taken care of and increase their satisfaction, it will also help their own brand keep a strong name through the association with your polished-looking organization!
A haphazard event makes a nonprofit look unorganized, sloppy, and it leaves the guests wondering if the nonprofit manages their donations the way they manage their events.
Loyalty – Long established brands incur long established donors and sponsors.
In the end, the most important thing to procure is not one-time monetary funding.
The lifeline of nonprofit organizations are loyal relationships with the community and sponsorships curated through long years of building trust and commitments to one another!
Growing awareness, building your identity and therefore establishing trust, creating a consistent brand that increases marketing… all this propels relationships that have substance!
So let's get started – start being intentional with the way you design and brand your events so that you can better reach out to your donors and potential donors, so that you can help build a good name with your sponsors and increase their brand's integrity within the community!