Luxury travel is increasing in popularity. So why not offer vacation experiences in your next charity auction?
People want experiences – not more stuff.
According to Allied Market Research's new report,  "the global luxury travel market is expected to generate $1,154 billion by 2022, growing at a CAGR of 6.4% during 2016-2022."
The market is big with a range of participants.
Price range and interests vary from traveler to traveler.
In 2019, the travel bug does not seem to be dying off. It' just the opposite.
Luxury Travel Magazine did a recent survey of 3,500+ customers.
"The overwhelming majority (76 percent) are planning at least two or more leisure trips in 2019"
The survey also asked the participants where they want to travel.
Here are the "Top Domestic Luxury Travel Destinations for 2019"
(in order of popularity)
Hawaii 
FAIRMONT GETAWAY TO MAUI
4-Night Stay at Fairmont Kea Lani Maui with Airfare for 2
What could be better than the Hawaii Islands? For the West Coast, it's a quick flight. This vacation spot has always been popular. But in recent years it's been growing as an attractive option for tropical travel.
California
What's not to love? It's warm. It's beautiful – the sunsets over the ocean are to die for! And there is so much to do! Beach days, trips to Hollywood, Disney Land.. and that's just the beginning. Offering a trip to Southern California is one of the most popular options because there is much versatility in the place itself. Whether you offer a family trip to Disney Land or the San Diego Zoo or a sophisticated Fine Wine or Brewery experience,  you can never have a dull moment in California. That being said, there is nothing less appealing about offering an experience of relaxation. California is also the place to kick your feet up and get pampered!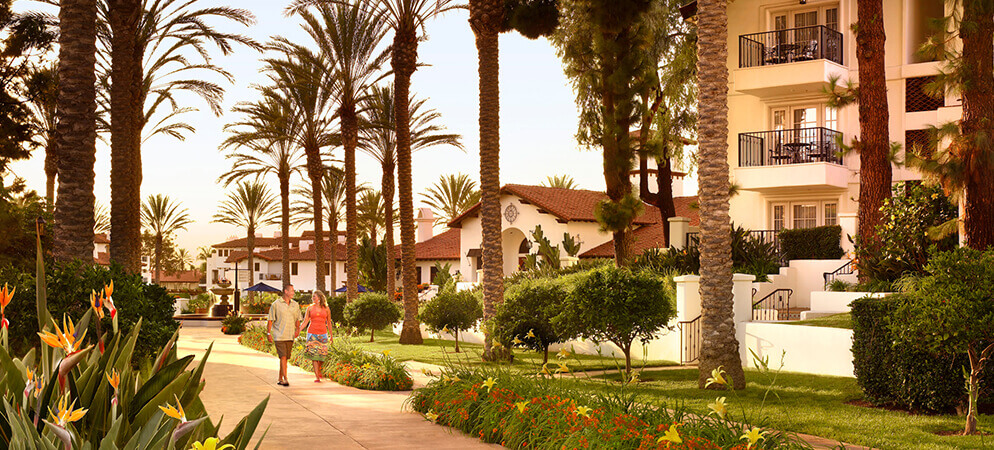 LA COSTA #1 RESORT SPA IN SOUTHERN CALIFORNIA
3-Night Luxury Stay in a 2,500 sq. ft. 3-Bedroom Villa for up to 8

SAN DIEGO CRAFT BREWING SCENE
VIP Brewery Excursion, Chauffeur, Estancia La Jolla Hotel & Spa 3-Night Stay in San Diego with Airfare for 2

BECOME A SONOMA VALLEY WINEMAKER
Intimate blending seminar, VIP wine tastings, chauffeur, Fairmont Sonoma Mission Inn 4-night stay with airfare for 2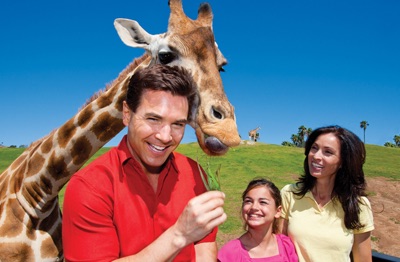 SAN DIEGO ZOO AND SAFARI PARK ADVENTURE
San Diego Zoo Admission, Safari Park Caravan, Estancia La Jolla 3-Night Stay in San Diego with Airfare for 2
Florida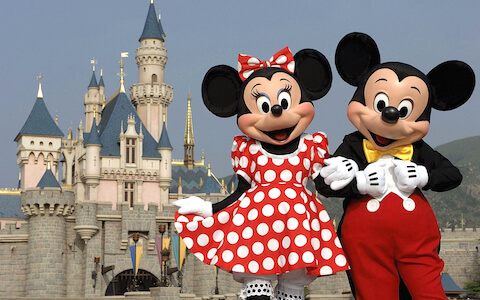 DISNEY WORLD FAMILY ADVENTURE
Disney gift card ($525) redeemable for admission & more, Hyatt Regency Grand Cypress 4-night stay with airfare for 2
New York
"The lights will inspire you!" New York City is one of the most popular places to go for travel. All things Culture is offered in NYC. The arts, fine dining, fashion, and more!
HAMILTON ON BROADWAY
Rear Mezzanine Hamilton Broadway Tickets, 3-Night Stay with Airfare for 2

NEW YORK AMAZING LONG WEEKEND
Choice of Broadway Show, dinner at Tribeca Grill, Hilton New York Hotel 3-night stay with airfare for 2
 
JAMES BEARD HOUSE DINNER PARTY
Private 5-7 course tasting menu with wine pairings at the James Beard House in New York City
Washington D.C.
Our Nation's Capitol! Millions of people come to see the monuments in Washington D.C.. But How many people get a private historian's tour of the U.S. Capitol itself? When offering vacation packages and VIP experiences it's important to have unique opportunities available! When selecting experience based auction items always have this in the back of your mind "Lot's of people go to *insert location* but what makes this trip special?"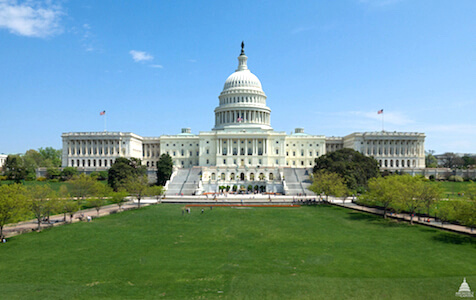 PRIVATE HISTORIAN'S TOUR OF THE U.S. CAPITOL VIP EXPERIENCE
Private Tour of the U.S. Capitol Building with Noted Historian, Fairmont Washington D.C. 3-Night Stay with Airfare for 2
But what about International travel? The same survey also showed the "Top International Luxury Travel Destinations for 2019"
The Caribbean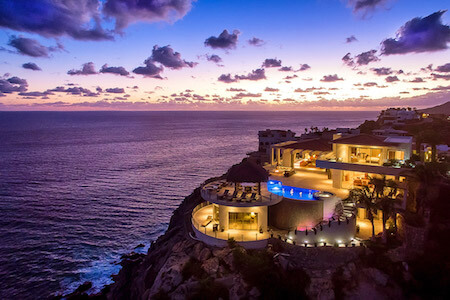 CABO SAN LUCAS OCEAN VIEW GETAWAY
4-night stay in an ocean view room at Hilton Los Cabos Beach & Golf Resort with airfare for 2
Western Europe
Who doesn't want an experience in Rome, Paris, or Ireland? Safe, affordable, accessible, fun trips are waiting to be offered at your next fundraiser! One of the biggest hassles for traveling overseas is the planning. We've taken care of that part for you and your donors! Just relax and take in the wonder of Western Europe!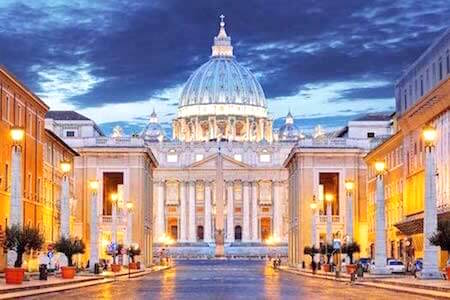 ROME, ITALY – VATICAN VIP EXPERIENCE
Vatican Museums, Sistine Chapel, St. Peter's Basilica, Papal Audience Ceremony, Hotel Ponte Sisto 5-Night Stay for 2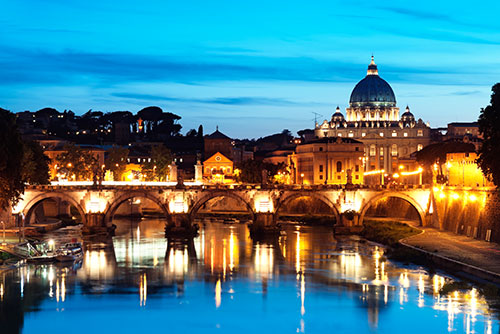 ESCAPE TO ROME, ITALY
5-night Rome getaway at Hotel Ponte Sisto

IRELAND ADVENTURE
6-night getaway in Dublin, Ennis & Killarney, Historic Castle overnight stay, rental car, Guinness Storehouse VIP tickets, Gap of Dunloe & Aran Islands excursions

OPULENT ESCAPE TO PARIS
5-Night Luxury Stay at Le Royal Monceau Paris
Canada
Instead of flying south for the winter, people are going north! Canada has become a popular destination for travelers. No matter the season, the views are stunning! Go to the wild backcountry or Louise Mountain with a helicopter transport for two!
BACKCOUNTRY LODGE BRITISH COLUMBIA
4-Night All-Inclusive Stay at Purcell Mountain Lodge, Outdoor Activities, Helicopter Transport for 2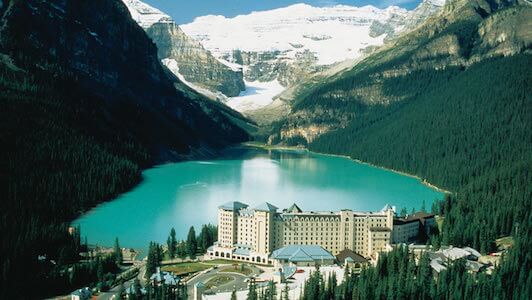 FAIRMONT LAKE LOUISE MOUNTAIN ADVENTURE
Banff National Park Exploration, Fairmont Chateau Lake Louise (Alberta) 3-Night Junior Suite Stay with Airfare for 2
If your non profit is looking for exclusive and fully customizable VIP Experiences and Vacation Packages are no-risk auction items that will provide a lively auction and drive funding for your cause contact Charity Fundraising today for assistance.