We over complicate silent auction items and events in an attempt to find a "new idea" to create excitement and interest.
This can be through out-of-this-world expensive silent charity auction ideas, display strategies, venue choice, catering selecting, etc.
But at the end of all tricks, secrets, and helpful how-to's,  there are two simple truths to charity silent auction events:
1. Your supporters are interested in helping you succeed in your mission! They want to help out.
2. Your supporters already are interested in life, which is already full of excitement.
Don't believe us?
Exhibit A: Astronauts on the moon.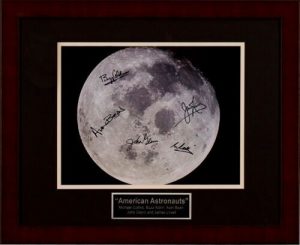 Exhibit B: Mary Poppins.
These people, their stories – they ignite our souls!
The giants of Space exploration went out and did the impossible.  Julie Andrews and Dick Van Dyck exude wonder and childhood magic in Mary Poppins.
Life is already full of excitement, wonder, and cherished memories.
People of action – our heroes – are in a position of leadership.
They inspire us.
They remind us.
They encourage us to love the things we love!
Celebrities are influences on our lives in powerful ways.
Their voice matters to us.
So the question becomes: why not have their voices at your silent auction?
This is what autographed celebrity memorabilia does. It will inspire your audience, it will remind them of what they cherish, and it encourages them to love the things they love!
Is it expensive having these voices at your silent auction? Not at all! We offer our silent auction items with ZERO-risk! Learn more about our totally free guarantee.
So why not partner with these heroes? They bring life into your auction!
Life in Music: From Johnny Cash to Taylor Swift 
They both started out in the genre of country, but let's look at a snapshot of their lives and success: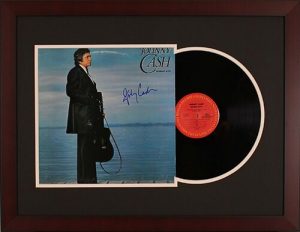 Johnny Cash – the King of Country – is considered one of the most influential artists of the twentieth century. Selling more than 90 million records worldwide, he is definitely one of the best-selling musicians of all time. His music was sometimes raw – calling it how he saw it – and sometimes soulful  – a deep belief in there being something more.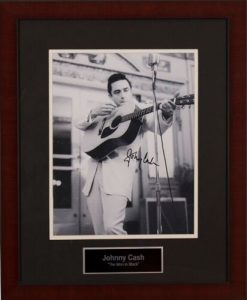 His life was full of challenges and hurt. Johnny Cash marks the atmosphere of life for a lot of Americans in the latter half of the twentieth century.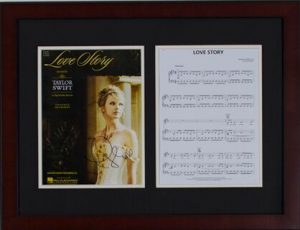 Taylor Swift, from an early age, has stolen the spotlight in the 21st Century. She is a powerhouse that writes the thoughts of her generation as well as her own personal narratives. Though she has moved from country to mainstream pop, drastically changing her style from album to album, her influence and success are due to her ability to connect with her listeners.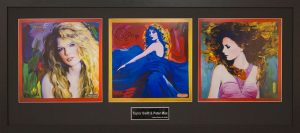 Swift is also one of the best-selling artists of all time, having sold more than 40 million albums—and has appeared in Time's 100 most influential people in the world, Forbes' 100 most powerful women (2015), and Forbes Celebrity 100 (2016).
Life in Sports: From Magic and Bird to LeBron James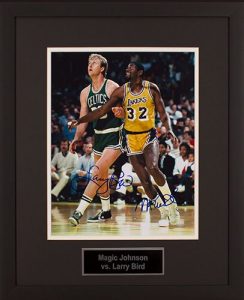 A picture is worth a thousand words – and this picture of these two athletic giants sure does have a story. Earvin "Magic" Johnson and Larry Bird's rivalry on the basketball court and their friendship off of it is epitomizes the fierce competition and comradery of not only NBA basketball, but also sports as a whole!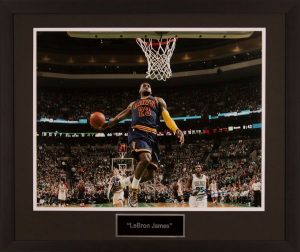 LeBron James is arguably one of if not the best all-around basketball player we have yet to see! His stats are unprecedented. His stature and mass is a force unstoppable. His feet are quick and light. Some of his successes include winning three NBA championships, four NBA Most Valuable Player Awards, three NBA Finals MVP Awards, two Olympic gold medals, an NBA scoring title, and is the NBA career playoff scoring leader.
Life in Narratives: From The Godfather to Harry Potter 
Movies tell a narrative. Narratives are a funny thing – the specificity of them seem to show us more of the bigger picture. Movies have a tendency to take us outside of ourselves. They also can bring together all kinds persuasions that all care about its beauty and message. Two narratives that do this are The Godfather and Harry Potter.
The Godfather.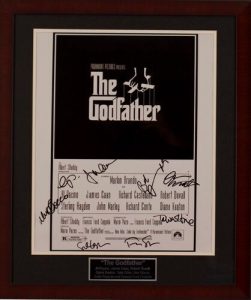 The movie is iconic.
It's hard to imagine a world of present-day cinema without the presence and influence of Coppola's masterpiece. The Godfather is widely regarded as one of the greatest films, now ranked as the second greatest film in American cinema by the American Film Institute.
This movie set a standard for modern films that is still being used today in gangster genre and beyond.
The references to the Godfather throughout pop culture are everywhere. "I'm gonna make him an offer he can't refuse" is imitated time and time again.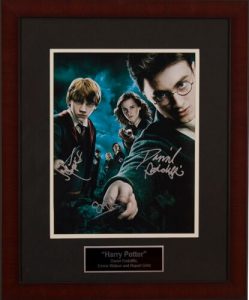 Harry Potter.
I'm not sure if there is a cult following as large and as deeply devoted as the Harry Potter fans.
From the books to the movies, from young to old, from bookworms to the socialites, the narrative of Harry Potter attracts the multitudes.
Songs have been written about and by fans, spoofs have been made, clubs have been formed.
The fight for good, the characters you grow to know and love – it's what life is all about!
All of these heroes  – be it in music, sports, or narratives – are analogous to the support of a nonprofit. We follow the lead of the individuals who spearhead the way to inspire others, to remind them of what they cherish, and to encourage them to love the things they love!
So let these peers help you by lending their voice and bringing life into your auction. Let's bring the interests of your audience to your silent auction fundraiser through Autographed memorabilia, be it sports, music, or movie celebrities!