American Football autographed auction items do exceedingly well for nonprofits. Why? Well, to understand why these auctions items do so well, we have to look at the sport itself.
Here are 7 reasons why football memorabilia succeed as fundraiser auction items!
#7 The Pregame: Tailgating
American Football had it's 92nd birthday this year. In the last 100 years, the love for the sport has translated out into the love for the event. The air of the tailgating party is full of anticipation, excitement, passion, but also of relaxation. Tailgating brings people together and makes everyone soak up those lazy Saturday or Sunday afternoons. And as the months get colder and colder in the northern states, it makes the outdoors worthy of weathering! Whether it is rain, shine, hail or sleet, die-hard fans will go out to tailgate with their friends and family among crowds of people who feel like teammates.
The game has expanded to not only a few hours of a week, but an event that becomes a tradition.
#6 The best sport for the Underdog: Cinderella Stories
While there are Cinderella stories in other sports, football seems to breed them. It is the sport for every common Joe. Here are just a few examples: Kurt Warner played in the Arena League and worked as a grocery bagger before the St. Louis rams called him up. Now, Warner is known as leading one of the greatest offenses in NFL history. He won the Superbowl in 2000 and returned in 2009, barely being won out by the Cardinals.
Vince Papale was a walk-on for the Philadelphia Eagles. Tom Brady was a sixth round pick and only started playing because the first string quarterback got injured. Brady has now been to the Super Bowl 9 times and won 6 of them.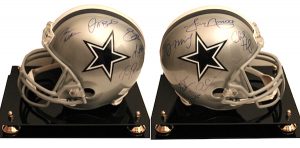 #5 Brawn and Brain
There's no denying the fun defensive excitement that permeates the game! Not many sports have such exciting defense strategies! The clash of the teams on the field gets both sides invested in each play and every play. Basketball has good blocks, baseball has diving catches, but these are few and far between. The defense of a football game impacts the game in such a strong way, and it's felt! It's exciting to watch it play out each and every new down. Defensive touchdowns, sacks, fumbles, interceptions… they all get the fans blood pumping!
But strategists also love the game. It's not just a bunch of needless aggression out on the field. The coaching of each team is like playing a chess game. The strategy is thought out, calculated, and it has to see 10 steps ahead. And yet, the coaching of a team is dynamic, it changes as the opponents switch up their strategy or when a plan isn't executed well and the game is changed by a picked off interception!
This sport requires physicality and bare elbow grease, but it also requires insight and strategy.
What's not to love?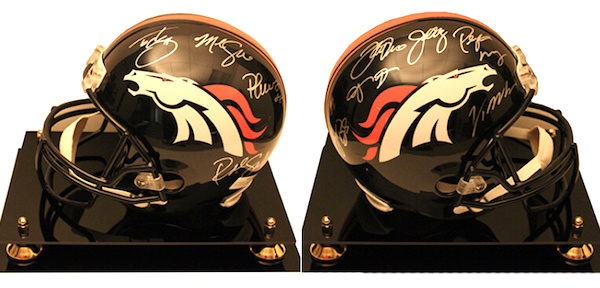 #4 Parity and Rivalries
Parity means that there are certain factors about a game that ensures every team will be reasonably competitive for random periods of time. Football is the ultimate game of inches. It's the extra yard, that one fumble, that amazing catch, that one penalty that can make or break a game. Different teams get into the playoffs, different teams go to the Super Bowl. While this can exasperate some fans, these "upsets" entice fans – football is never boring, nothing is ever as it seems, and you can be sure this season will be different that last season!
When a season's champion is unknown, rivalries become even more interesting and intense! Each game can feel like a game in the playoffs when it's against an arch rival.
#3 Weekly Intrigue and Fantasy Football
Football has the fewest games out of the most popular professional league sports in America. Baseball has 162 games. Basketball and hockey have 82.
That means that the each game is important. Each game has a lot of investment.
Football fans are so invested, they follow the stats of each player and each team religiously. This happened so much, that there arose a game from it! Fantasy football has been so successful that other Fantasy leagues have started in other sports.
Not only is fantasy football a way to "pick your own team" and "follow your favorite players," it also makes the fan more highly invested in each game! This shoot-off game regarding football is now a multi-million dollar industry.
#2 Thanksgiving Traditions
We've looked at some reasons why football can entice watchers to become fans. There are dynasties, strategy, excitement, and weekly rhythms or special events (like tailgating) to be apart of!
But no matter how invested some one person is invested in football, it's also noteworthy that much of culture prizes the game due to when it falls on the calendar. Thanksgiving traditions are baked into a family.
Many people watch football games on thanksgiving. Football memorabilia succeed as fundraiser auction items because there can be so much attached to your family's favorite football team!
Backyard football games, cozy living rooms with the TV on in the background.. Football is a part of the American Thanksgiving for many households.
#1 The Super Bowl
How can we not bring up the Super Bowl? Many communities (families and friends, churches and coworkers) get together and have annual Super Bowl parties. This isn't the case for the other professional sports.
One reason for this is the finality of the Super Bowl. There isn't a "best of seven" the way there is in Hockey, Baseball, or Basketball. It is one event. The Super Bowl has been the most-watched television program in US History.
It's nothing to turn your nose up at! Even if your guests and your fundraiser aren't obsessed with football, odds are someone close to them in their life does love the game. And sometimes, getting a special and priceless gift is more enticing when it is for a loved one than it is to bid on it for yourself.
If your non-profit is looking for exciting auction items to increase the fundraising at your auction contact Charity Fundraising today to learn more about how we can help you to exceed your fundraising goals!