Online gifts tend to be larger than traditional offline fundraising gifts.
Median Online Gift Size was $178 in 2016 (NP Engage)
But that wasn't always the case.
The average online gift in 2012 was $89.
That's a 197% increase!
Statistics show that more people prefer to give online than any other way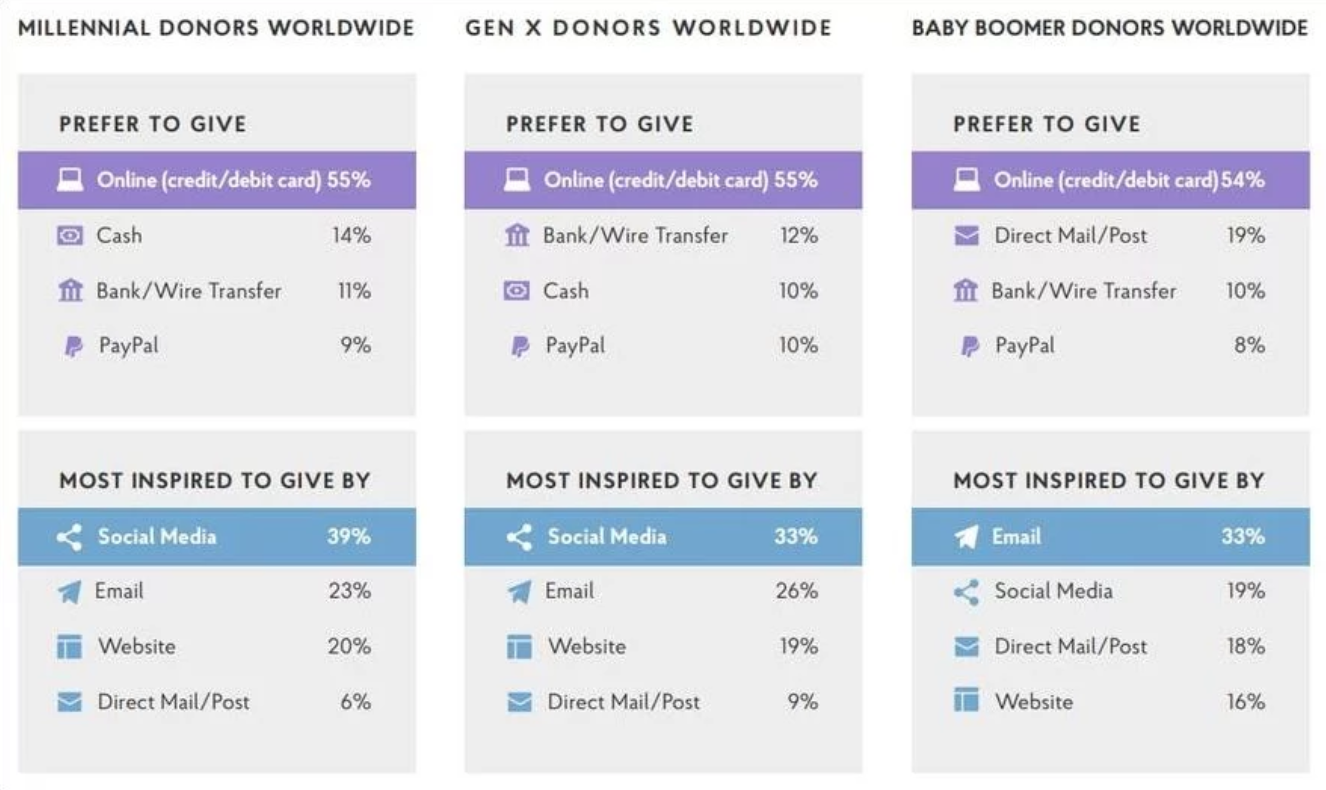 [Source: 2018 Global Trends in Giving Report]
So why does this matter?
Well, the way you interact with your donors online can make a big impact on their recurring engagement with your nonprofit organization!
Here are some ways you can thank your online donors right!
1) Say "Thank you" right away!
Once the payment has gone through, the confirmation-landing page is an important logistical step. This page ensures your donors that the payment went through. It is also the first time you can thank your donors.
It's simple. It's concise. But it goes a long way!
With genuine language, let your donors know that you appreciate the generous gift!
2) Send an Email
Follow up with the email for each online-donation. This standard procedure ensures the validity of their donation and your organization's professionalism.
Most services/e-commerce platforms have a built-in automated thank-you email option.
If your organization manages the donations in-house, then the other option is creating a donor database.
3) Recognize them
When you're in love, you shout it from the rooftops!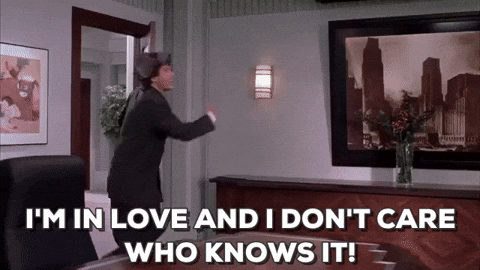 The backbone of your organization is your donors. So recognize and talk about them!
…On your website
Have a page specifically dedicated to your donors and sponsors.
Add their name or organization. The more the donation, the more prominent the recognition can be on that page.
You may also want to try incentivizing certain donation levels with this method. Offering an affiliate package (where donors/organizations can be linked from your site).
Now, in newsletters, in marketing, and when people interact with your site, you will be showcasing your donors as well as yourself, generating leads and driving business to them in the process. It's a win-win for you both!
…On social media
Right after an online donation has been made, why not recognize that person on social media?
This can be done through the donation payment process as another step.
"Sharing" their support on Facebook can get more eyes to see your cause, it recognizes your donor's importance and support, and it gives you another chance to speak to what difference your donor's support is actually doing.
Winspire had these two helpful ideas for recognizing your donors on social media:
"Like" their activity on your social networks.
For large online donations, consider writing a blog thanking them by name and sharing stories of the good the money will do.
4) Write a letter
Old fashioned, perhaps!
But a written letter of thanks to a donor means a great amount.
A hand written letter, in today's world, is even more honoring than it was before!
To those donors who have been loyal teammates for years, consider hand writing a thank-you, attached to a newsletter or informational material on how their money that month has made a difference.
Being specific is always the best policy when it comes to engaging donors.
—
Things are not done face to face in today's technology driven world.
Shaking your customer or donor's hand is not the way we end most transactions anymore.
This is why it is important to use a variety of channels when saying "thank you" to an online donor.
Connecting with your donors who are distant by proximity helps ensure them that they were recognized and appreciated.
It's not only good business, but it also creates a strong unity – building stronger relationships and connections that may last longer than a one-time donation.
But wait, can this be applied to my nonprofit's auction fundraising process?
Yes!
You can uses these statistics and tips in your auction fundraiser as well!
How?
Incorporate technology that makes bidding easy.
Incorporate this above convenience and the recognition for your donors at your charity fundraising event!
This is the easiest when mobile bidding is utilized.
The convenience of working directly off their phones makes the donor experience almost synonymous with the online-donation process.
This also can include many of the same benefits of recognition discussed in the above sections, particularly in regards to social media!
Once the donor has been finalized as the winner of a bid, use a mobile bidding platform that gives them the option of sharing their victory on social media.
This is just one of the benefits of using mobile bidding.