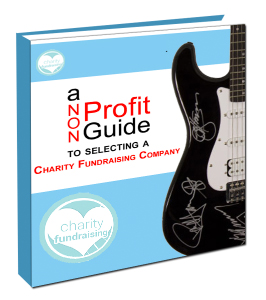 Thank you for your interest!
Charity Fundraising is pleased to offer our new guide to non-profit fundraising featuring help and advice for non-profits as they take on the critical task of executing a successful auction fundraiser.  Our guide will teach you how to choose the perfect fundraising company for your upcoming event.  We'll provide tips on cost, the risks and the advantages to partnering with a professional fundraising company and much more!
Please fill out the form below and click the "Send Now" button to receive our free guide titled, "A Non-Profit Guide to Selecting a Charity Fundraising Company."
* Required field.